How Can I Use HappyNeuron Pro With Kids?
Posted on
28 May, 2021
in Children,Patient engagement,Therapy Tips
Why Would I Use HappyNeuron Pro With Kids?
Every teacher, guidance counselor, school psychologist, speech therapist, occupational therapist, and parent is looking for ways to help children succeed. Participating in academics, sports, and social life all involve complex behaviors that utilize important cognitive skills. With young minds, it is important to help children of all ages build the building blocks of these essential cognitive skills.
Some children may have a learning disability, others may have a brain injury, and some children are fortunate enough to be healthy. Medical conditions and life events that cause brain damage can disrupt a child's brain from developing typically, which may cause a child to have cognitive impairment. This cognitive impairment can interfere with a child's ability to succeed academically and with their peers. Disability or injuries may be the leading factor as to why a child may not be succeeding in school or socially. When a child is healthy, neural pathways responsible for essential cognitive skills are being shaped through education and life experience. Practicing cognitive skills is not only important for disabled or injured children, but even for healthy children as it allows their brains to build important connections and help them become better thinkers and learners.
Traditionally to help children improve these cognitive skills, paper materials such as workbooks and good cognitive worksheets have been used. Now, children are more computer literate than ever before. With computer literacy comes a preference for digital activities, especially on their beloved ipads. Because HappyNeuron Pro is a digital cognitive therapy tool that is compatible on many devices, children will be able to practice key cognitive skills on a platform that is fun for them.
What HappyNeuron Pro Activities Are Available For Kids?
HappyNeuron Pro offers 45 digital cognitive therapy exercises that can be used for both children and adults. Here are some of the favorites that we recommend using with children.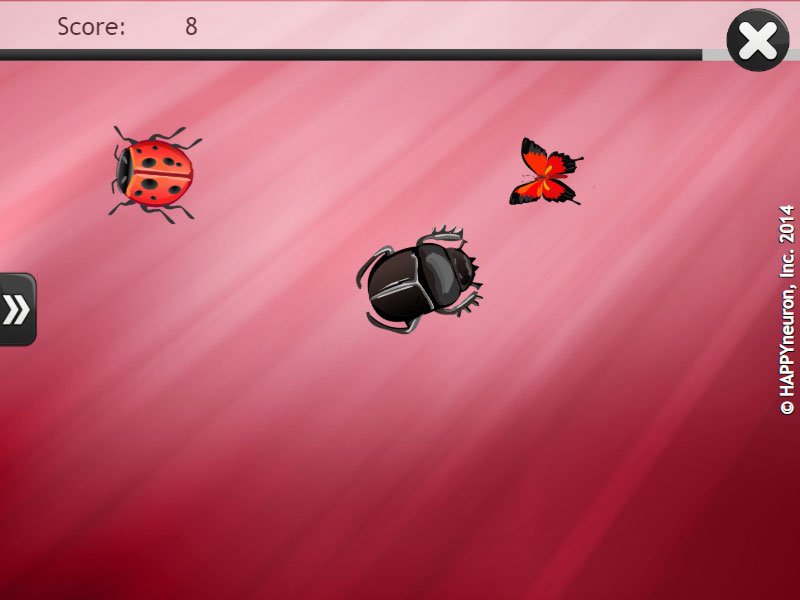 This exercise targets processing speed, the ability to intake and respond to information quickly. When you use a touchscreen device like a tablet, you can help your child practice both processing speed as well as motor control as they tap the screen to catch the ladybugs that they see. This exercise can also help children learn to focus on a target stimulus as well as improve their hand-eye coordination.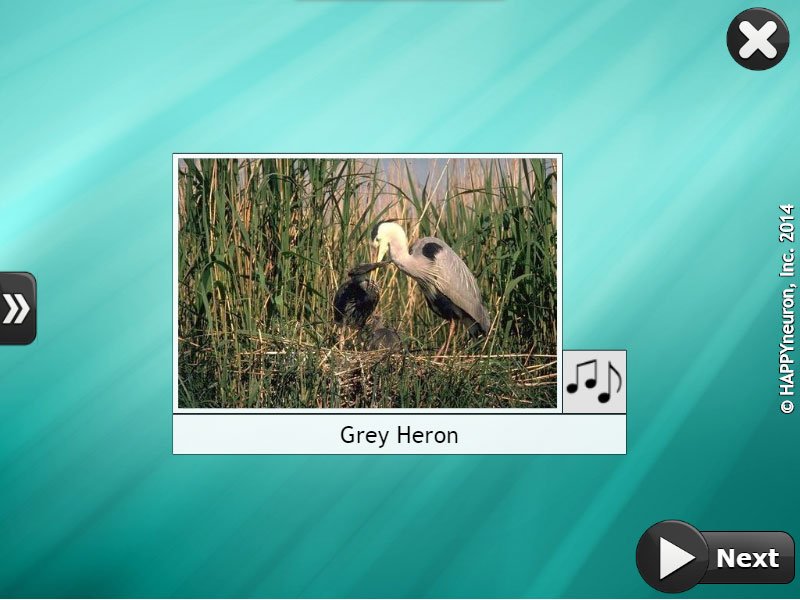 Children often hear a lot of information from their teachers during class. Sometimes, young minds can get confused and mix assignment due dates and other information up. Bird Songs is an auditory-visual memory exercise, in which children must discern the different sounds of birds and correctly pair them to the corresponding bird picture. Like recognizing the sounds of different birds, children can build the skills needed to correctly associate auditory input with the correct teacher or remember instructions from their parents.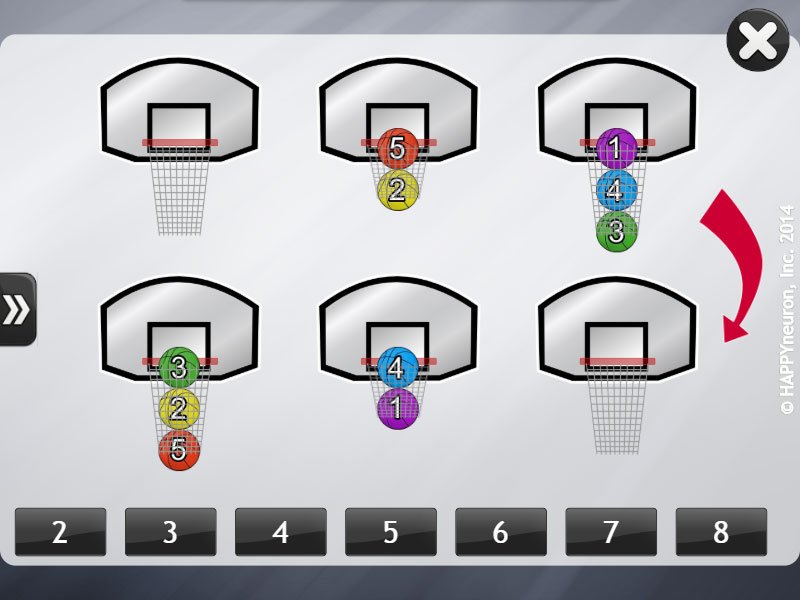 3) Basketball in New York
Planning, decision making, and problem-solving all require executive functioning. Like playing basketball, practicing executive functioning can help children make better decisions and avoid making bad choices. In this exercise, children will see a set of basketballs on the top of the screen that they will have to mentally manipulate in as few moves as possible to match the desired configuration below. This exercise can help children learn how to carefully make plans with a friend and how to look at a problem before diving in to solve it.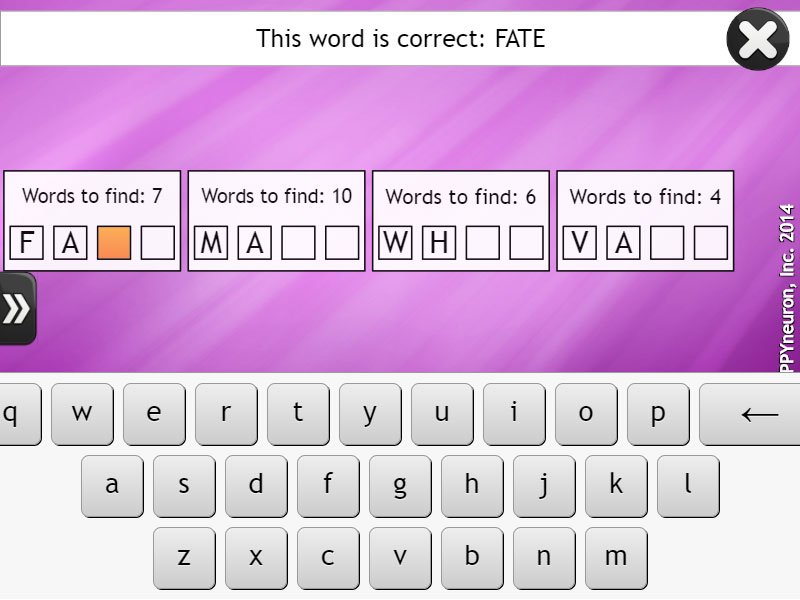 In this verbal memory and verbal fluency exercise, children will see the root of a word and will be asked to recall as many words as they can that begin with the given root. When helping children develop their vocabulary, it is important to help them learn how to remember which words they have learned and what they mean. This exercise will help children learn the verbal memory and verbal fluency skills needed to recall words that they are learning.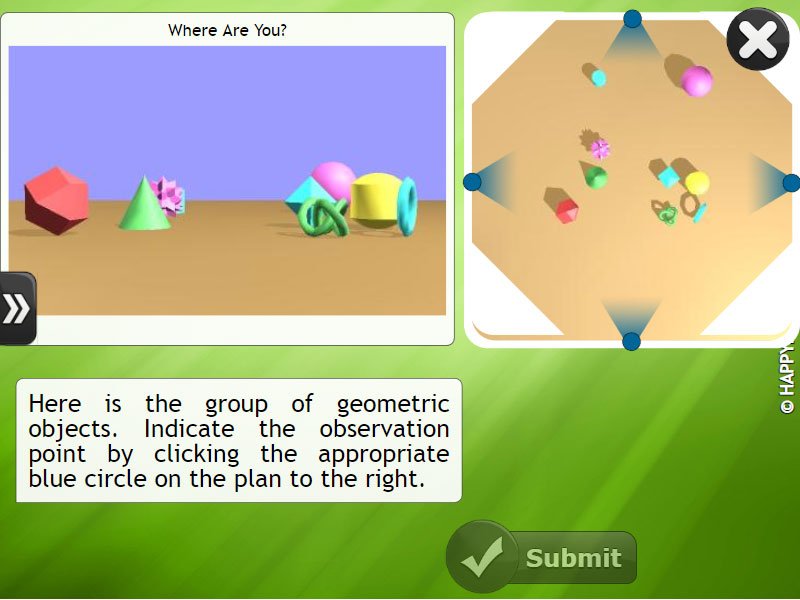 Visual-spatial skills are needed for succeeding in the mathematics and in the sciences. Oftentimes, children do not get enough practice to improve their visual-spatial skills. In this exercise, children will look at a picture and then have to locate themselves within a birds-eye view scene using the visual information available in both items. This exercise can help children learn the skills they need to be able to locate themselves within space as well as understand spatial relations among objects and places.
How Can I Use HappyNeuron Pro With Kids?
HappyNeuron Pro is meant to be used under the guidance of a therapist or teacher. A therapist or teacher would set up an account for each child that they work with and are able to assign them homework to do on their own or use the program during therapy sessions. For teachers, a teacher may conduct a class on cognitive skills by setting up an account for each student that they work with and assigning an exercise plan for a class period. When exercises are completed, results are automatically calculated and maintained within each child's account. This means that there is no scoring needed to be done, just set up each child and help them have fun practicing cognitive skills!
What does this mean for my students with math disabilities?
While there are many therapists and teachers who use our program with children, here are some of our users who help shape young minds everyday.