[Video] How to Encourage Patients to Complete Cognitive Rehabilitation
Posted on
03 Aug, 2020
in Patient Management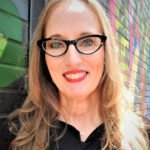 Debra Bushong,  MS, LPC-S
Dallas, Texas USA
Debra Bushong currently works in the Department of Psychiatry, University of Texas Southwestern Medical Center. She does research in Clinical Trials and Psychiatry. Her current project is Team Lead for The Early Psychosis Program: HOPE (Healing Over Psychosis Early) and managing research protocols for The Psychosis Research Program.
You can contact Debra for more information about her practice by emailing her at:
Why We Share: How to Encourage Patients to Complete Cognitive Rehabilitation with Debra Bushong
Deb explains how she helps difficult patients try to complete their exercises again. With years of experience, Deb uses the different levels available on HappyNeuron Pro to help discouraged patients complete their cognitive rehabilitation on days that they don't want too.