[Video] TEDTalk -The True Gifts of a Dyslexic Brain
Posted on
11 May, 2021
in Dyslexia,Ted Talk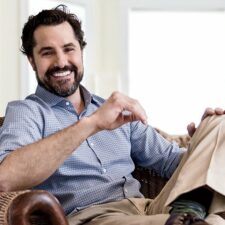 Dean takes his experience as a dyslexic learner and teaches us about the power of the dyslexic brain in this tedtalk. 
all rights of this video belong to www.ted.com  and are shared under the creative commons license. Watch more at www.ted.com.
Dean Bragonier is a social entrepreneur and dyslexia advocator. He founded the Dyslexic of NoticeAbility Inc., his goal is to educate people with dyslexia and help them achieve greatness. Dean also helps to lead a collaborative team with people from Harvard University, Tufts University, and the Carroll School to build a free program for all children with dyslexia to be able to learn. 
Advocate and educator Dean Bragonier offer people his insight into Dyslexia in this Ted Talk. By explaining the history and understanding of the Dyslexic brain, Dean reframes a perceived weakness into the superpower of these individuals. This talk teaches us about how better understand dyslexic people.