How to Work When You Have a Mental Illness
Posted on
13 Sep, 2019
in Adults,Depression
Mental illness sucks. Even The New York Times  says so.
Depression, anxiety and other psychiatric disorders can greatly impact someone's ability to work. According to NAMI, 46 million Americans have more than just a case of the "Mondays" when it comes to the work week. When left untreated, mental illness can impact cognitive function, mood and ability to work.
In America, workplaces must make accommodations by law for people managing mental illness. These policies, such as the Americans With Disabilities Act to choose not to reveal one's mental health status, protection against discrimination due to having a mental illness, and allowing workers to make time to get treatment are some of the many rights that workers are entitled to.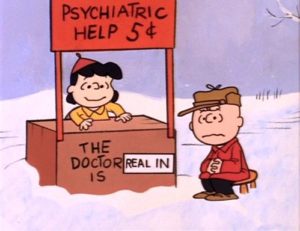 Despite these policies, many workers still face stigmatization when suffering from mental illness. When a worker begins to drop in performance, people often assume that a worker cannot do their job. Similarly, when someone reveals that they have depression, many people think they can "get over it". That is not the case. Many employers and colleagues are not well versed in conditions.  They may have preconceived notions about what mental illness looks and feels like.  This obstacle makes revealing a mental health condition to an employer or colleague a very difficult task.
Because of preconceived notions and lack of knowledge, workers are at risk for facing discrimination because of their mental health status. That is where the E.E.O.C. comes into the workplace.
If a person reveals that they have a condition to an employer and believe that they are facing discriminatory treatment, they can turn to the E.E.O.C. The E.E.O.C defines policies in place to protect people in the workforce who have mental and physical illnesses that can impact their work. Workers are able to file claims and access resources if they face maltreatment.
On a daily basis, managing symptoms of mental illness may come in the form of taking medications prescribed by a doctor, attending therapy sessions and engaging in healthy living by exercising and eating properly.
Symptom management also includes using strategies that help someone succeed during the workday while tackling mental illness on an "off day". Here are some strategies that workers can employ during their workday: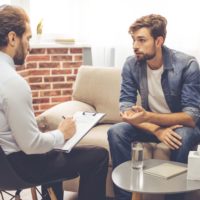 Use "off-days" for repetitive tasks
Creative or mechanical tasks can be quite difficult when dealing with a mental illness, such as depression. Mundane and repetitive tasks that are not very cognitively demanding such as entering information into a spreadsheet are easier to be done than pitching a project to a team. However, if someone does have to complete a creative or mechanical task, they can employ cognitive strategies such as chunking to breakdown their project into more manageable pieces.
Making home your space
You can't control the status of the break room on your own, but you can control how your home looks and feels. Prioritizing home management and creating a safe and restful space at home provides a sense of accomplishment, stability and security. This is done by maintaining a clean home and taking care of basic needs: practicing proper hygiene, ensuring groceries are in the home and avoiding clutter.
Don't focus on "keeping up with the Jones's"
This one is difficult as corporate culture can become toxic very easily. In some work environments, workers may be in competition among colleagues. For someone with mental illness, this can be very exhausting. It is important on days that are difficult to focus on self-care, meaning prioritizing accomplishing work tasks rather than trying to surpass a colleague.
How does someone do this?
Taking a lunch break, taking small breaks to get water, or take a quick walk around the office between tasks every 20-30 minutes, and acknowledging that an "off-day" is meant to focus on your needs.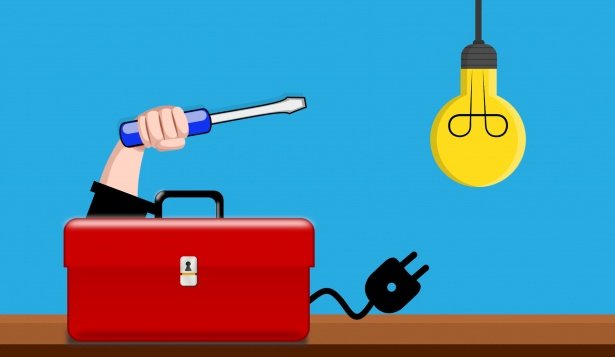 Working while managing mental illness is not impossible. Many Americans with mental illness are in the workforce and lead relatively normal lives. It is important for companies and bosses to enforce and abide by legal regulations in place protecting workers from mistreatment. It is equally important for workers to be able to get their needs met and to be able to thrive and perform in the workplace.
For workers, it is important to employ strategies during the workday that promote success. These strategies include saving more cognitive demanding tasks for better days if possible, maintaining a healthy home environment and to avoid competing with colleagues by focusing on oneself. Other helpful practices include shutting off one's phone when home and disconnecting from digital work communication.
For more helpful suggestions on healthy living, check out The New York Times Smarter Living and subscribe to their e-mails to learn other ways to promote healthy living in both your life and your client's.
Synthesized from "How to Manage Your Mental Illness at Work", by Eric Ravenscraft.